| | |
| --- | --- |
| | This series, Sword Art Online: Advancer, is property of Advancer0. |
| | | |
| --- | --- | --- |
| " | What? Frightened? I find it amusing actually. | " |

Sword Art Online: Advancer is a fanfiction written by
Sword Art Online: Advancer
Story Information
Publish
April 15, 2017 -
Author
Advancer0
Status
On-Going
Overview
The story revolves around Advancer, another player in SAO, who wanted to play out of boredom from his boring everyday life. But who would have thought that from his supposedly recreational game, would turn into a game where if they die they will also die in their real life.
A player who only focuses on reinforcing his weapons without caring about changing his basic starting armor. And from a soloist player to a strategic party leader.
Volumes
Characters
Gallery
Opening
Ending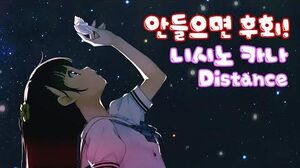 Trivia
The character's IGN is the same as the author's username.
Ad blocker interference detected!
Wikia is a free-to-use site that makes money from advertising. We have a modified experience for viewers using ad blockers

Wikia is not accessible if you've made further modifications. Remove the custom ad blocker rule(s) and the page will load as expected.